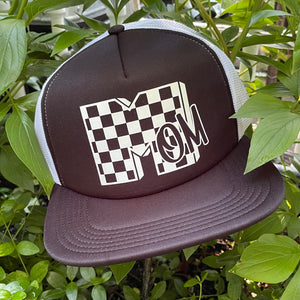 TRUCKER HAT: Retro MTV-style "mom"
I consider myself a seasoned trucker hat connoisseur, and I can say — without hesitation — that these are one of the best-fitting truckers I've ever worn! Flat-brim cap, designed with polyester front panel, mesh back panels + plastic snapback closure. Black/white hat features white lettering.

Probably the BEST trucker you'll ever own!